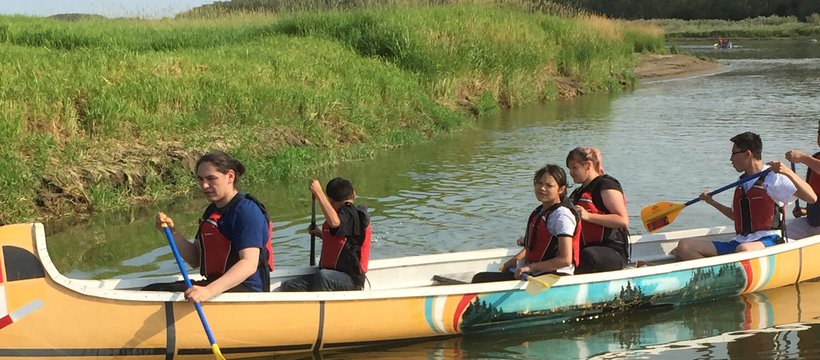 Leonard Montgrand: Leading Youth in Discovering of Métis Culture
In this issue

Engage - Volume 9, Issue 1 Winter/Spring 2019
How a canoe trip can teach youth about teamwork and leadership.
Leonard Montgrand is the executive director of the La Loche Friendship Centre – a position he has held for the past 14 years. His work at the Friendship Centre has focused on providing programs and resources for this Northern Saskatchewan community. One such programs is an annual canoe trip for community youth that Montgrand has supervised for the past eight years.
Ten youth and two guides travel in two voyageur canoes along the North Saskatchewan River. Leaving the ferry launch from the town of Hague, the group travels to the Métis historical site of Batoche. He said the trip is two or three days, (including one night of camping at Batoche), depending on how fast the river current is flowing, ("Sometimes we can travel in eight hours," says Montgrand); or if the water levels allow for passing without the canoes getting stuck on the river bottom. Montgrand said he's noticed the water levels are lower than in previous years.
Montgrand says the trip stresses the importance of teamwork and having the youth experience what it must have been like for the Métis voyageurs back in the day, including rationing food for the trip.
"We start the trip with an Elder giving a water blessing. The river is fast flowing and a novice canoer can be intimidated."
Montgrand says the youth in his community are mostly Dene ancestry. The first language of La Loche is Dene for approximately 80 per cent of the population. The school provides land based activities like fishing and trapping. The canoe trip in mid-July is the first time on the North Saskatchewan River for many of the youth.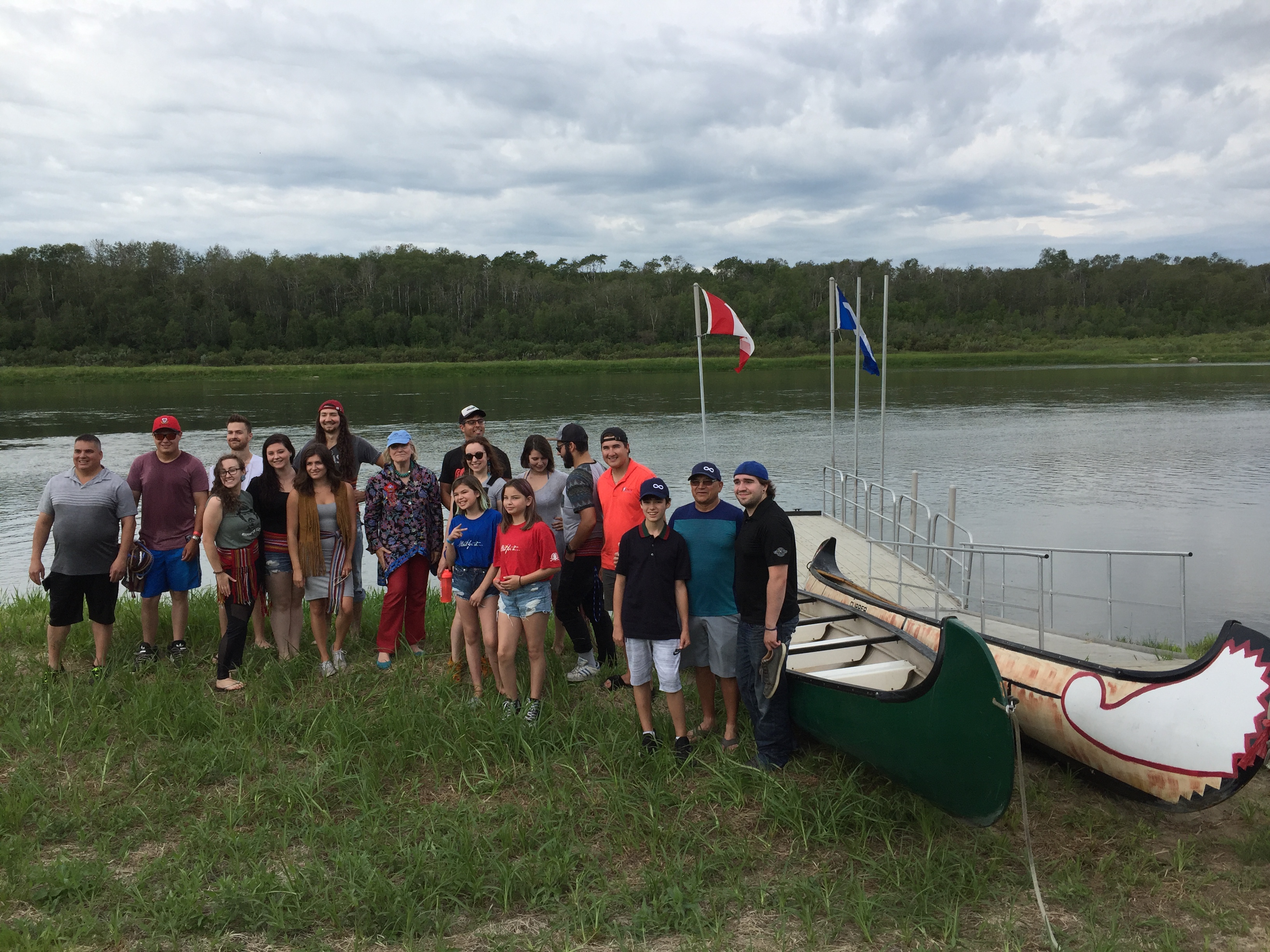 But Montgrand, who humbly considers himself a sharer of cultural information rather than a leader, wanted to share Métis history with them. "I'm Dene and Cree and call myself Métis. I wanted to share the Métis culture and perspective of history, the history of the voyageurs and the fur trade."
The river is marked with historical landmarks and plaques along their journey. Montgrand notices the excitement in the youth when they arrive at the Batoche landing and see the Métis flag flying.
"It's not about paddling 40 strokes a minute. I want the youth to have fun, to enjoy themselves. It's an opportunity for leadership for the youth. It gives them a sense of accomplishment to say they canoed to Batoche."
This project has received funding from SaskCulture's Métis Cultural Development Fund.