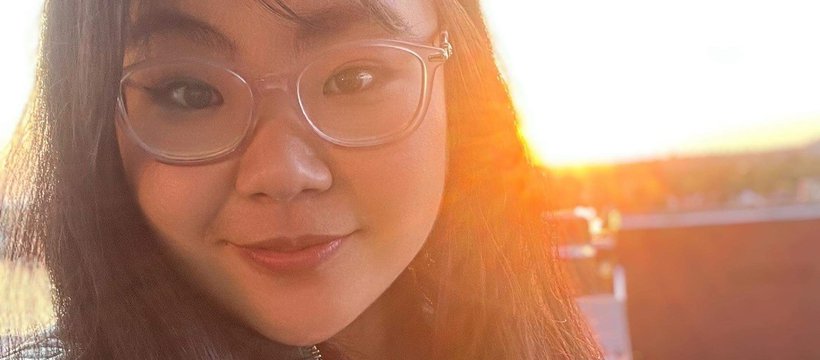 New Champion Says Access to Dance a Life-Changer
Emily Tang says dance lessons she received thanks to Creative Kids have contributed to her growing success today. Her belief in the importance of life-changing cultural activity led her to become a spokesperson for Creative Kids.
"I am excited to represent Creative Kids as a spokesperson," says the 21-year-old kinesiology student. "Receiving the support for dance lessons when I was 10, was a life-changing opportunity for me and I wanted to give back to the program that did so much for me."
For Tang, like so many other families in this province, there were barriers to her family's ability to afford lessons. Saskatchewan has one of the highest provincial child poverty rates in Canada. As of 2019 — the most recent numbers available — more than 73,500 children have limited access to essential daily needs and opportunities for positive growth and self-esteem.
Since 2010, Creative Kids has been providing grants to children and youth who face financial barriers to participating in meaningful cultural and creative activities. Over $5.38 million has been granted since it began, helping over 11,659 kids in more than 241 communities across Saskatchewan.
"We are excited to have Emily as our volunteer champion for Creative Kids," says Gloria Walsh, manager, Creative Kids Saskatchewan. "We know that participating in a cultural activity can be life-changing. Having someone speak about their personal experience helps demonstrate why creative activity, such as dance, music or theatre, is so important to children."
Tang also wants people to understand why cultural activities are important and says looking back at her experience in dance, she realizes she gained not only skills, but many positive attributes as well.
"Because of dance, I became more body confident. The dance studio I went to was such a positive environment that I no longer felt insecure with the way I looked. Mentally, learning and mastering new dance skills made me apply the same perseverance and energy to everything I do now."
She adds, "Not only did my physical and mental health get better, but Creative Kids also helped me gain a variety of valuable mindsets, such as perseverance, and teamwork. It also helped me meet amazing life-long friends, and dance mentors. It sparked many passions in me, such as the dream of becoming a lawyer, joining the competitive Bedford Collegiate pom/cheer team in high school, and becoming an advocate for the mental and physical health of Canadians."
Without the funding for dance lessons, she isn't sure where she would be. "To be honest, if I didn't do dance, I would probably still be struggling with my mental health. I probably would have dropped out of school when COVID hit, since online school, without the skills and the life-long friends I've met through dance, would have been so hard."
Now, she wants everyone to know how much Creative Kids support benefited her and how it could also be a life-changer for other youth. "I feel so grateful for everybody that donates to such an amazing charity. It truly transformed my life."
For more information on how to apply for funding, become involved or to donate to Creative Kids go to creativekidssask.ca.