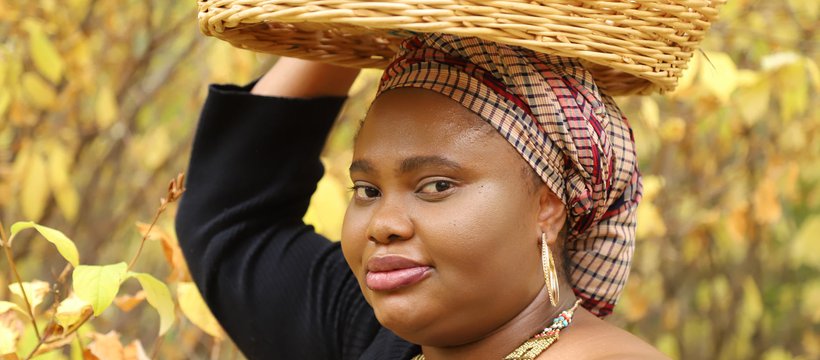 New Project Shines Spotlight on Newcomers
Stories connect people. Whether it's by reading, listening or watching others, stories have a way of bringing people together. This is why Southwest Newcomer Welcome Centre (NWC) launched a welcome centre studios program that uses stories to inspire greater inclusivity and a sense of belonging in the community.
The Welcome Centre Studios is an online initiative, launched in February 2020 that encourages newcomers to share their stories, traditions, and cultures, and provides opportunities to learn about Indigenous perspectives through programs focused on intercultural exchange.
"The Welcome Centre Studios seeks to elevate the voices of newcomers and other marginalized communities, by letting them tell their stories in their own terms," says Joey Donnelly, community connections worker, NWC.
"Newcomers and Black, Indigenous and People of Colour (BIPOC) are underrepresented in local media and culture. This project seeks to promote newcomer storytellers and narratives that aren't as popular," he adds.
As part of this project, newcomers created videos of their stories. The most popular video featured a local Cuban-Canadian resident, Jorge Marquez, as he cooks his favorite traditional cuisine, seafood paella, in the NWC's new kitchen. The short video was well-received by the community.
"We hope that Welcome Centre Studios will increase the visibility and appreciation of the rich contributions that newcomers and BIPOC individuals bring to our communities." Supported by SaskCulture's Multicultural Initiatives Fund, the initiative continues and hopes to partner with Indigenous Knowledge Keepers to share their stories and perspectives.
While sharing their stories, the NWC hopes that the participants will also gain new skills and confidence to share their unique perspectives with the public. "We hope to achieve this by linking participants with professional storytellers and media artists, promoting professional and personal development."