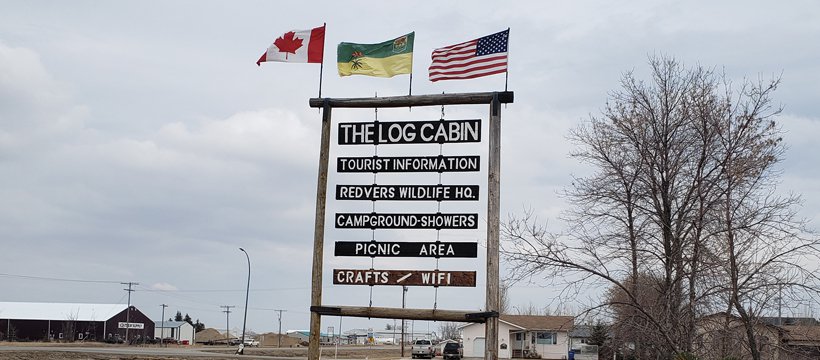 Redvers Identifies Cultural Assets
By identifying the unique aspects of its heritage and culture, Redvers is able to move forward with action plans to build community capacity and engagement.
Redvers, located in southeast Saskatchewan, is one of several communities that have connected with ThriveSask, a Saskatchewan Economic Development Alliance (SEDA) program, to help identify and build plans related to their culture, heritage and other community pillars.

By encouraging communities to identify existing services and programs, and fostering interpersonal relationships, ThriveSask allows for the development of well-rounded community capacity-building plans that include a place for heritage and culture. Redvers received support from SaskCulture's Community Cultural Engagement and Planning grant to implement this program.

The Redvers project focused on a 100km radius around the community with a focus to identify and report on an inventory of community assets that relate to culture, heritage, and other community pillars.

"Our organization gathered after there were meetings with people from outside Redvers to identify needs in Redvers that locals don't normally pay attention to," says Bonnie Rutten, chief administrative officer, town of Redvers. Under the direction of project lead Christina Birch, and using sources as varied as community engagement sessions to historical preservation studies, these assets were identified and catalogued.

The project identification included both natural and built structures, but also made efforts to ensure that intangible assets such as community traditions and stories, were also collected and gathered as part of the cataloguing process. With the help of Heritage Saskatchewan facilitator Kristin Catherwood, community stakeholders and residents were able to engage with the process and ensure that community representation was at the forefront of this project. "I think all organizations should really take a tour of their own town, and other towns, to see where they can improve," says Rutten.

With the identification of community assets completed, the focus has now shifted into the creation of several action plans — divided into short-term and long-term plans — that have been taken before the community for refinement, input, and implementation. Through the use of these community engagement sessions, the community has also built a greater capacity for community leadership and laid the groundwork for creating a more connected and involved working group of individuals, community organizations, and businesses.
The baseline data collected through comminity input, as well as through the identification of communitty cultural assests, has provided a clearer idea and plan for the best use and maintenance of these assets for years to come. The investment in community engagement, and providing capacity for community leadership, will also ensure that future short and long-term plans involve a cultural component in community planning. "Think outside the box and work together to make your town unique!" Rutten adds.
Established in 2018 by the SEDA, the ThriveSask program was created to provide support for communities and downtown improvement organizations to build resilient and vibrant economies, with a focus on building connectivity between heritage, community and economic development. The program is further enhanced by fostering a collaborative approach by identifying and aligning existing services and programs provided by public and non-profit sectors.