All News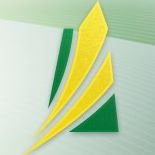 2015/16 Saskatchewan Budget holds the line for culture
Despite the province's economic challenges, the Government of Saskatchewan announced stable funding for the cultural community in its 2015/16 budget year. The Saskatchewan Arts Board, Creative Saskatchewan and the various heritage institutions supported, including Western Development Museums, Wanuskewin Heritage Park and Saskatchewan Heritage Foundation, received the same budget amounts as last year, while Royal Saskatchewan Museum and Saskatchewan Archives Board saw some modest growth. It is important to note, that some of the budget lines have changed in the Budget Estimates, but dollars have been allocated at the same levels as 2014/15. For example, ArtsVest Saskatchewan, Main Street and Culture on the Go are still funded for the 2015/16 year at the same levels in the Support for Provincial Heritage and Culture line. The biggest change was a decrease in funding to the Active Families Benefit, which will be implementing a new income threshold, whereby only support ing families that make $60,000 or less per year.
In the throne speech, the government also announced a new Manufacturing and Processing Exporter Tax Incentive that will provide tax credits to eligible exporting organizations, which will include interactive digital media and creative industry products. More information about this program will be forthcoming.
"SaskCulture values the government's support of the cultural sector and is grateful that despite decreasing revenues to the province, funding for 2015-16 remains the same," said Rose Gilks, general manager, SaskCulture. Overall, the budget announcement, along with the Saskatchewan Lotteries licence fee agreement signed last year, reflects the current government's continued support for the sector and its impact on the quality of life in the province.