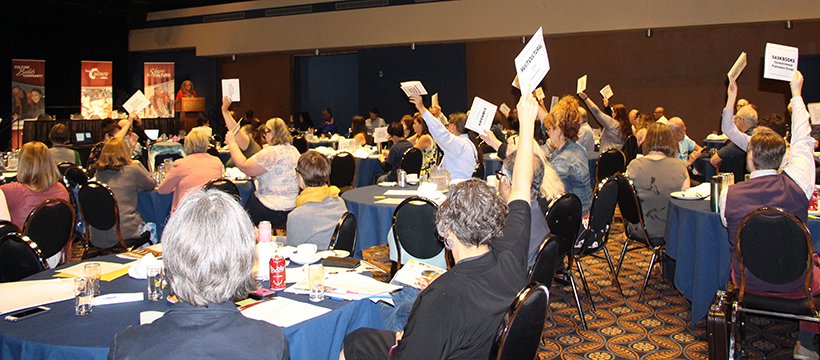 2019 Annual General Meeting
SaskCulture's 2019 Annual General Meeting and Member Education Session took place at the Conexus Arts Centre in Regina on Friday, June 14. The day started off in a good way with an opening prayer by Elder Lillian Piapot.
Next came the Reconciliation Mapping Exercise, presented by Rhett Sangster and Michael Heimlich from the Office of the Treaty Commissioner, where participants reflected on the different aspects and actions of reconciliation as part of a process to develop a baseline of where the province, communities and organizations are in the journey to reconciliation.
After lunch, four youth from Northern Saskatchewan shared with members their personal stories about the positive impact of cultural programming on their lives and futures. They advised participants to look at some of the challenges, and work on creating accessible opportunities for youth in northern Saskatchewan.

L-R: Dillon Gazandlare (Wollaston Lake, musician); Jewel Charles (La Ronge, painter); Tristan Durocher (Buffalo Narrows, musician); Jeremy Corrigal (Ile a la Crosse, musician); and panel moderator SaskCulture Outreach Consultant Dominga Robinson.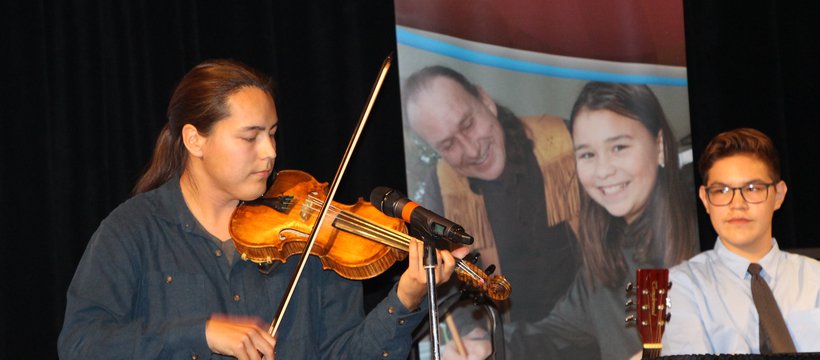 The supper program included greetings from the Honourable Gene Makowski, Minister of Parks, Culture and Sport. Former Board President Pat Grayston also received a Honourary Life Membership for her contributions to culture in Saskatchewan.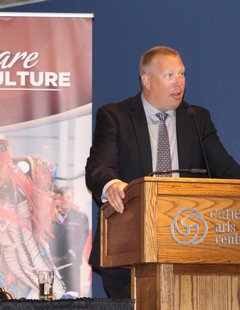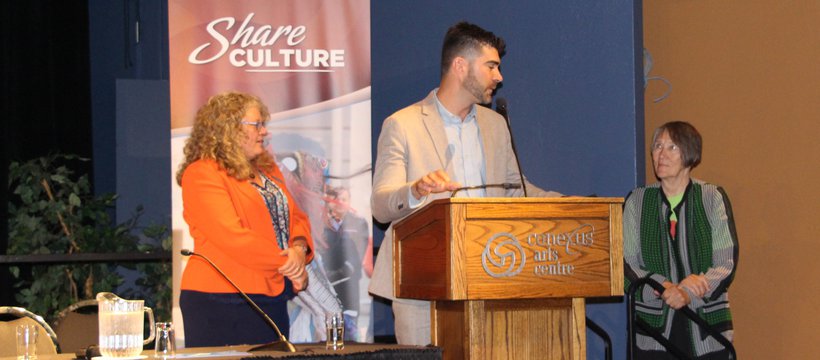 Tracey Lindberg's keynote address followed, in which she shared her connections to Saskatchewan and her hopes for reconciliation. Tracey's speech, as well as her recommended resources list, will be shared here as well as through E-Update, when they are available.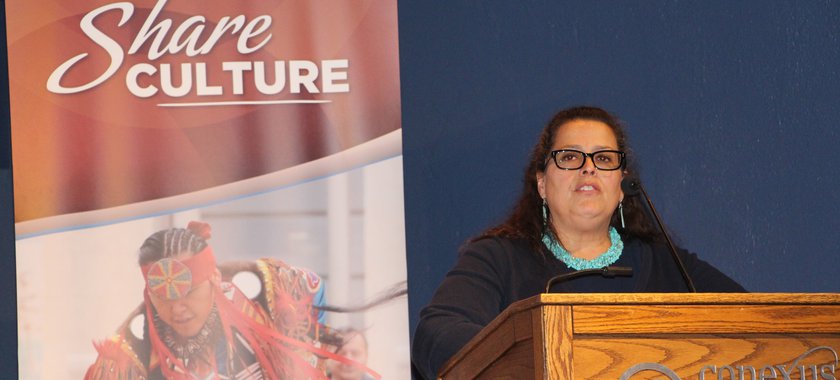 After Tracey's remarks, Knowledge Keeper Linda Young set the stage for SaskCulture's AGM and the proposed changes to the SaskCulture Constitution, which members ultimately voted to accept, with words of support and encouragement for the work being undertaken, as well as that to come.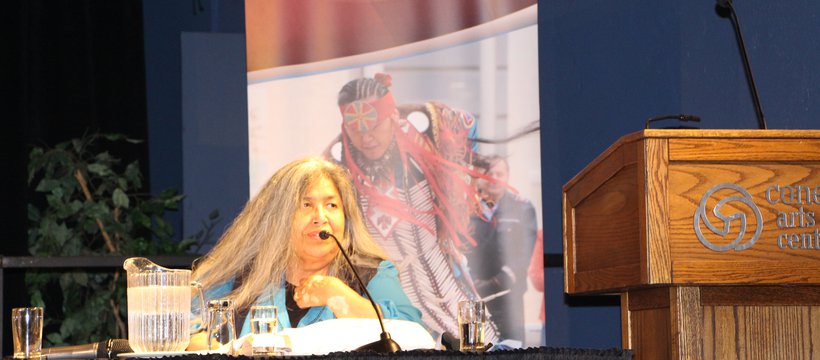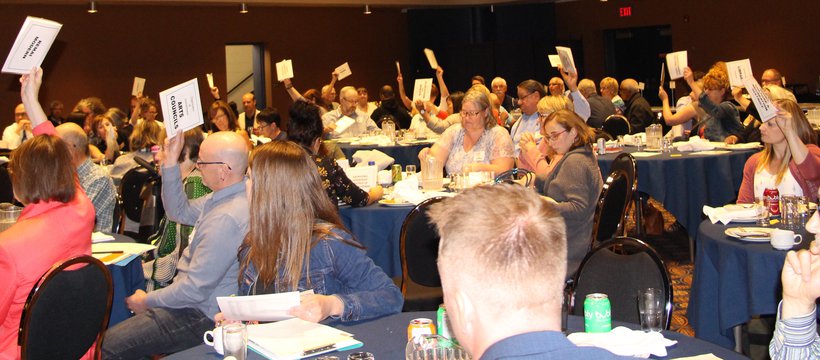 Lastly, the day concluded with the election of Sheryl Kimbley to the SaskCulture Board of Directors as a Member at Large, as well as the acclamations of Calvin Racette - Métis, Lauren Stead - Heritage, and Karen Henders - Cultural Industries.
SaskCulture's next Annual General Meeting will be September 11, 2020 at the Hotel Saskatchewan in Regina.