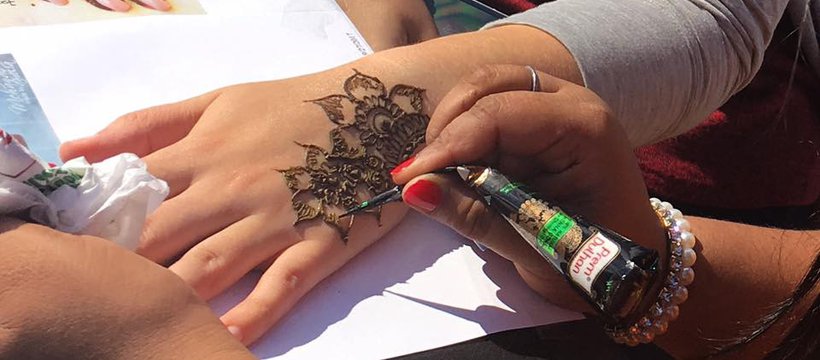 Culture Days Supports Community-Building in Weyburn
In this issue
Culture Days
Weyburn enjoys the distinction of being one of only seven Saskatchewan communities that has participated in Culture Days since the initiative launched in 2010. The event is now a staple in the city of 10,000 and knits the community together in ways that stretch beyond the Culture Days weekend.
Alice Neufeld, arts and cultural director, City of Weyburn, has led the community's Culture Days activities since day one. Over the years, she has witnessed the positive impacts of Culture Days. "The event is such a benefit for the community," she says. "It's good for tourism because it attracts people to the city. Then while they're here, they'll do some shopping, which benefits our local economy. And it's also such a great way to bring people together."
She explains, "Because it's free, people from every walk of life and age group participate. The wonderful thing is that those differences all melt away during Culture Days. They just enjoy the sense of community and togetherness that Culture Days brings about through the activities and events that we offer."
Neufeld appreciates the support from Sask Lotteries, accessed through SaskCulture's Culture Days Funding Assistance program, claiming it has been instrumental to their success.
Neufeld points to an example from last year's celebrations, which brought the local Métis and Filipino communities together in an event to share food and music from their respective cultures. "They were able to gain an appreciation of each other, which increased their awareness for their different cultures."
She is also proud of a project led by Holly Yuzicapi, a Dakota/Lakota woman from the Standing Buffalo First Nation. Yuzicapi showed approximately 150 students from schools in nearby communities how to create traditional parfleche containers. The activity complemented the schools' respective Indigenous Studies curricula and the feedback was all incredibly positive.
Along with the always popular activities such as musical entertainment, dance demonstrations and food sampling, other highlights of the 2019 Weyburn Culture Days Celebration included: free admission to the Soo Line Historical Museum; a beading workshop; Ukrainian egg decorating; clay throwing; and a collaborative mural workshop.
"One of our partners, the Weyburn Arts Council, took 50 separate pieces of an image from photographer Christopher Borshowa, and invited participants to paint them. They then assembled all of the pieces. The mural is now on display at the Signal Hill Arts Centre."
Neufeld says this is the type of legacy that Culture Days is creating in her community. "Weyburn has always been a cultural city, but this particular part of our community has often taken a back seat to other sectors," she says. "Culture Days has really helped us draw people's focus to all of the many artists, opportunities and cultural capital that we have here and that's a wonderful and much-needed thing."