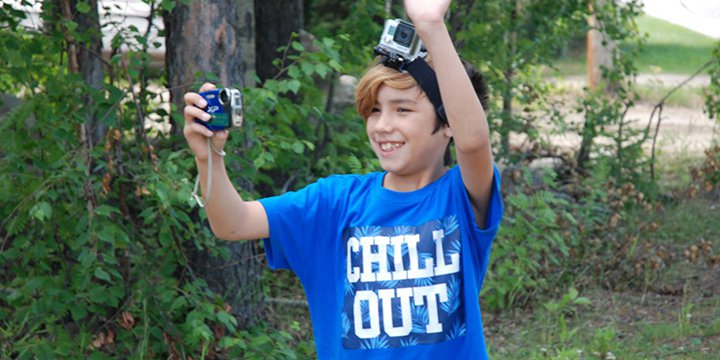 New Skills Help Northern Youth Share Stories and Culture
In this issue

Engage - Volume 7, Issue 2, Spring 2017
A media arts project gives a voice to youth in the North.
The Northern Indigenous Media Art Project (NIMAP) attracted over 130 First Nations, Métis, newcomer and other youth from ages 7-17, and provided them opportunities to explore oral storytelling, photography and videography through contemporary technology. This project was made possible through SaskCulture's Aboriginal Arts and Culture Leadership Grant.
"We have many issues in our northern communities, specifically on isolated reserves," says Aleyna May Morin, cultural, leader, NIMAP. "We can offer options for youth, by giving them voice through photography and video. The project was a unique way for people from all walks of life to connect through photos and video, while sharing stories about their communities."
According to Jesse Campbell, director, Mann Art Gallery, the exhibition portion of the project also held value for the community. "Participants shared and discussed their photo work with family, friends, Elders and neighbours. Sharing generates support of local youth and citizens through history, culture and art."
Campbell also explains that while the program is geared towards Indigenous youth, non-First Nation and Métis participants were also encouraged to attend. "Another goal was to generate intercultural learning opportunities."
"The show fostered pride, increased self-esteem and confidence, and a sense of identity in the participants."
The NIMAP project took place in July and August of 2016, and revolved around a series of summer workshops held in Prince Albert, La Ronge, Muskoday, Beardy's, and Okemasis. Each workshop featured a sharing circle guided by an Elder, and lessons from cultural leaders about integrating photo media into everyday life. "During the workshops, youth were introduced to technical lessons in traditional photography, digital photography, Polaroid photos and media-related software," she says.
The participants used what they learned to create video clips, 'light drawing' photographs, experimental Polaroid photos, digital photographs, and light-sensitive photos. "They told stories, interviewed one another and took pictures while exploring their environment," she further explains.
The project ended with an exhibition, which ran from August to October. "The show fostered pride, increased self-esteem and confidence, and a sense of identity in the participants," says Campbell.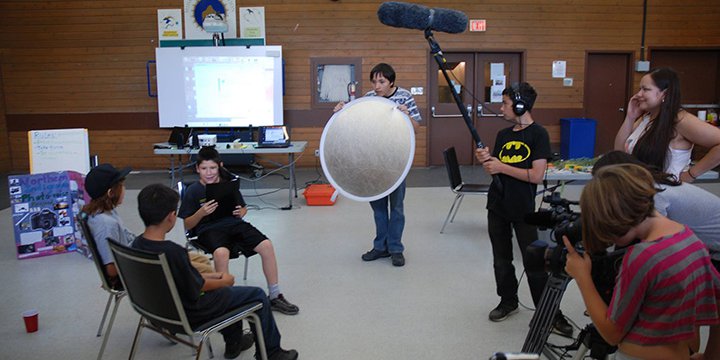 Campbell also stresses that cultural leaders were an important part of the workshops. "They guided participant discussions on community traditions and characteristics. By the end, participants had enough photographs to construct portfolios," she explains. The final day of the workshop was used to prepare the pieces to be exhibited at the gallery.
"I was happy that the program was able to reach some of the older, disadvantaged youth," adds Morin, who helped found the program, and who was overjoyed at the high attendance in the workshops.
Campbell also says that research showed that there were few accessible media art programs for young people in northern locations, especially related to digital technology. "NIMAP's value was in providing practical skills to youth, while promoting the importance of local history and heritage," she says.
She adds that "The Mann Art Gallery is the northernmost public art gallery in the province. One of our biggest responsibilities is to provide excellent programs to northern communities."