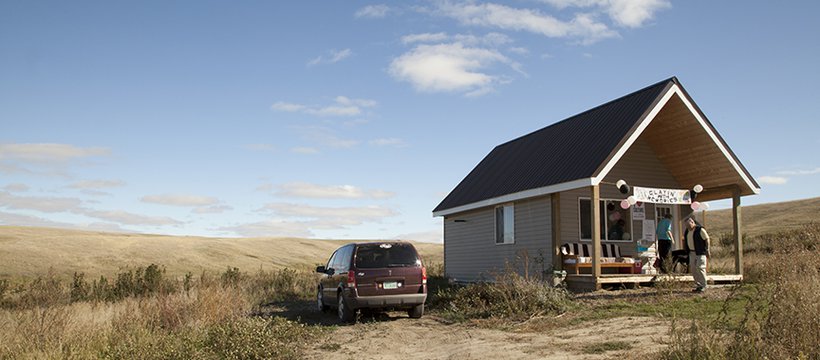 Touring Through a Cultural Landscape
The rolling hills of southwest Saskatchewan gently give way to a hidden trove of artist studios, which dot the Trans-Canada Highway in and around the Herbert area. If you blink, you run the chance of missing them completely.

For the past six years at the end of September, artists have opened their studio doors for the Highway 1 Studio Tour to visitors who are interested in taking in the cultural offerings the area has to offer. Potters, photographers, quilters, painters and jewelers were some of the talent showing off their creations to an eager crowd of over 200 people during last year's two day event.

Hedi Gossweiler is a local alpaca fibre artist and one of the founding members of the self-guided studio tour. Gossweiler and her husband moved from Switzerland to the Herbert-area in the early 1980s after purchasing the local motel and establishing an alpaca farm. Over the years, she has watched the tour change and grow into an event that attracts people from all across the province, and even from across the Alberta border.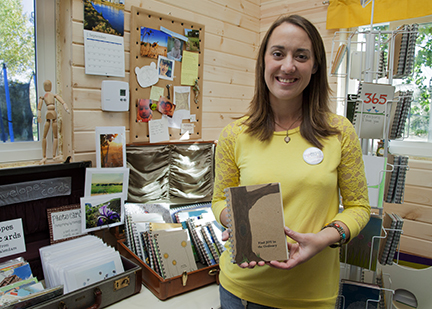 Audiences are continually amazed of the area's creative talent, says Gossweiler, and hosting an artist studio tour is a great way to showcase a community. "A lot of people don't know all of what is happening in their own community and all of the talent that lives there," she adds. "A lot of artists also don't know of the talent they have, and for some it's a really great place to get exposed and show people what they do."
Maria Enns is a mixed media and artful 'upcycling' (repurposing old material into new objects) artist who has participated in the tour for the past three years, and for the first time last year, opened up her personal studio space for visitors. A diverse group of people made the 14.5 km trek from Herbert out to Enn's studio, which is located on her and her husband's farm, to check out her one-of-a-kind notebooks, and to take a look at the work of a couple of other artists who set-up shop in Enns tiny workspace for the weekend. Enns says many people in her community don't know of the creative- side of Herbert residents, and the tour gives people a chance to peer into their world.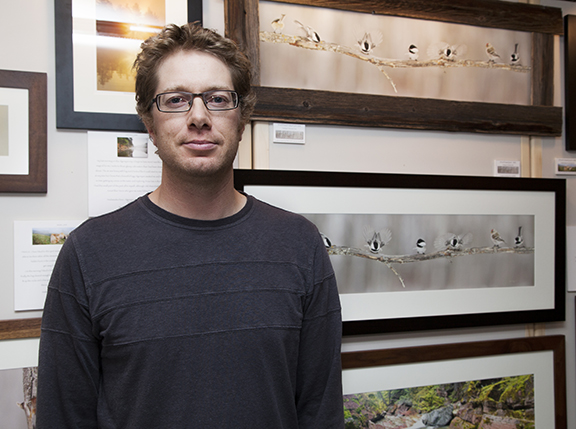 "It's a fun way to see the art in the area - being able to drive, see where people work and find out what they are doing." she says. "My favourite part is speaking to the people who stop by." Gossweiller says artists who previously have been hidden from view now have a captive audience because of the tour.
"People are always very surprised by what they see on the tour," she explains. "Often when passing through little towns, people blink and don't see what's there. But when they stop, they find there is more than they ever imagined."
The Highway 1 Studio Tour took place during the Culture Days weekend on Sept. 27 & 28, 2014, and has received Culture Days Funding Assistance from SaskCulture to help support the event.