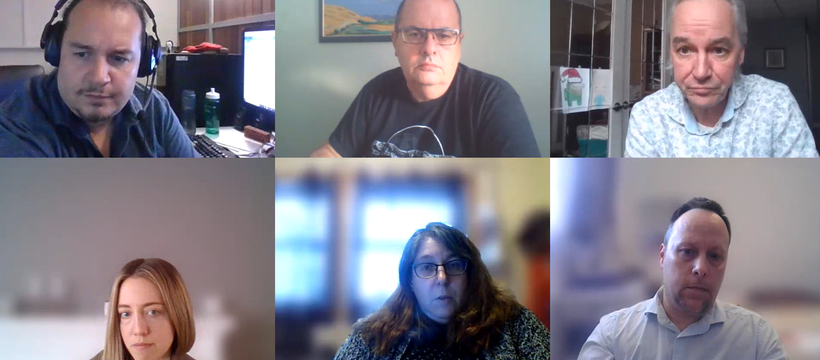 Working Towards Inclusiveness, Diversity, Equity and Access
Since its beginnings, SaskCulture has always aimed to be inclusive, providing programs and services designed to engage the diversity of peoples that live in the province. However, its new strategic plan calls for an even greater focus on supporting cultural activity that is inclusive, diverse, equitable and accessible. Together, this increase focus comes together as "IDEA".
The acronym DEI is used by many organizations to identify their commitment to building Diversity, Equity and Inclusiveness in the workplace. SaskCulture is going one step further to recognize that "accessibility" is another key area of focus, adding it into the mix entitled "IDEA".
"IDEA leads us down a path to further understand the needs of diverse cultural communities," says Damon Badger Heit, supervisor of partnerships and inclusion, SaskCulture. "Focusing on IDEA provides a pivot point for SaskCulture. One that picks up on SaskCulture's past focus on multiculturalism and inclusion, along with several diversity strategies and takes us on an even more collaborative journey.
"Ultimately, we hope the focus on IDEA will help us build a more sustainable and adaptive funding model that ensures increased access to, and participation in, relevant cultural programming and activities."
Over the years, SaskCulture has ensured that funding has supported multiculturalism, as a means to promote understanding and creativity that arises from interaction among, and the evolving expressions of, different cultures. However, SaskCulture recognizes that multiculturalism does not go far enough to address the core work relating to Truth and Reconciliation and is not entirely inclusive of First Nations and Métis peoples, people with disabilities, peoples from the 2SLGBTQQIA+ communities, or underserved geographical areas, such as northern Saskatchewan.
The lens of IDEA broadens the impact and the discussion. The next step is for SaskCulture to meet with partners, volunteers and others in the community to discuss the meaning of IDEA – how the areas of inclusiveness, diversity, equity and accessibility should be understood, addressed and measured going forward.
"Conversations are already underway," explains Badger Heit. "A board committee has been formed, along with plans to engage others in the community. IDEA will be a key factor in SaskCulture's work towards transformational change."