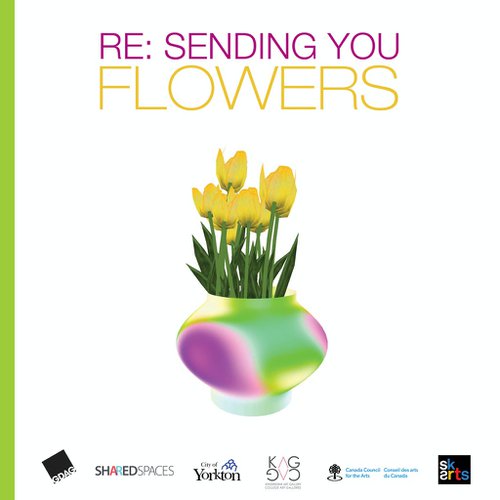 Godfrey Dean Art Gallery
49 Smith St
Yorkton SK
Treaty 4 Territory
Cost: Free
More Info
Special Event
Arts
Arts: Multidisciplinary
Re: Sending You Flowers
Produced by the Godfrey Dean Art Gallery and Shared Spaces, this project will bring an augmented reality experience into the homes and workplaces of people in Yorkton and across Saskatchewan. Starting September 24, 2021, we will mail 500 postcards with a unique AR trigger. Point your phone or tablet camera (using the Shared Spaces app) to see a virtual bouquet of flowers appear!

We want to celebrate and (digitally) brighten the spaces where we have been spending time over the past year. The Shared Spaces app includes a function to take photographs of the AR bouquet in your own space, so when you receive a postcard, set it on your kitchen table or in your art studio, or take it outside and share a snapshot from your garden.

Want to participate? All members of the Godfrey Dean Art Gallery will receive a postcard, and we will also work with community partners to reach people throughout our community and across Saskatchewan. Not a GDAG member? That's fine! You can sign up by contacting the gallery. Quantity is limited, and we will be mailing the postcards at the beginning of Culture Days 2021. Don't miss out!
More Info
Godfrey Dean Art Gallery
49 Smith St
Yorkton SK
Cost: Free
Organizer