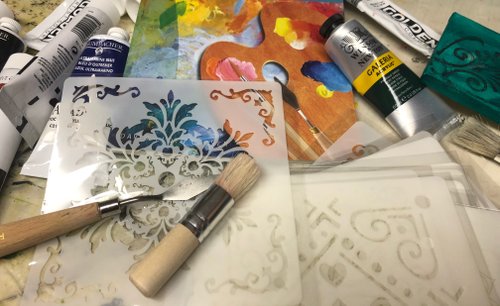 Pilot Butte Hall
222 Diamond Place
Pilot Butte SK
S0G 3Z0
Cost: $50-$195
Cost: $175 (Early bird price - register by May 1, 2023) $195 (Register May 2 - June 1, 2023) 1 Day Registration (1 meal) - $50 1 Day Registration (2 meals) - $70 Includes lunches, suppers, tea, and coffee. Registration Deadline: June 1, 2023
Register
Gathering
Arts
Arts: Multidisciplinary
Pilot Butte 3rd Annual Artist Retreat
Pilot Butte Hall, 222 Diamond Place, Pilot Butte, SK
Inviting participants of all skill levels
Artist, artisan, creator, maker – Whatever your medium, you are welcome!
Create without distraction of work or family responsibilities.
Get inspired. Benefit from other participants through mutual sharing of styles, ideas, and techniques.
Registration Deadline: June 1, 2023
For more information or to register:
www.pilotbuttearts.ca
www.facebook.com/pilotbuttearts
pilotbuttearts@gmail.com
Open for Public Viewing: Friday, Saturday 1:00– 4:00 pm, ,Sunday 12:00 – 3:00 pm No cost for viewing!
Register
Pilot Butte Hall
222 Diamond Place
Pilot Butte SK
S0G 3Z0
Cost: $50-$195
Cost: $175 (Early bird price - register by May 1, 2023) $195 (Register May 2 - June 1, 2023) 1 Day Registration (1 meal) - $50 1 Day Registration (2 meals) - $70 Includes lunches, suppers, tea, and coffee. Registration Deadline: June 1, 2023
Organizer
Accessibility
Wheelchair Accessible
Safe and Inclusive Space