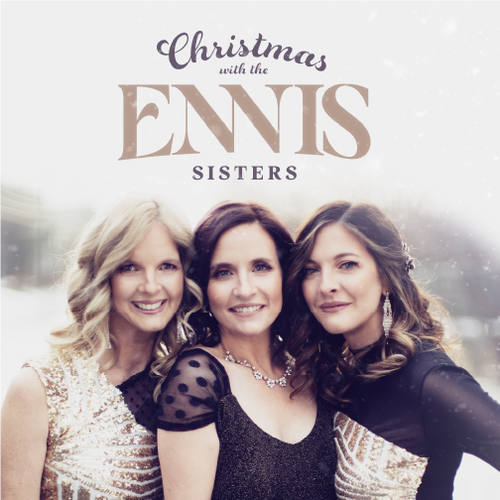 2023
Dec 01
7:30 PM — 10:00 PM
Mae Wilson Theatre
217 Main St
Moose Jaw SK
S6H 0W1
Treaty 4 Territory
Map
Cost: 46.62
Concert
Arts: Theatre
Arts: Music
Christmas With the Ennis Sisters
Flavoured by Celtic and traditional Newfoundland influences, Maureen, Karen and Teresa are known for their captivating sibling harmonies and their powerful, often humorous, storytelling. Their music offers a broad mix of original songs as well as uniquely interpreted tunes and ballads.

Live performance has been a staple of the Ennis' experience and continues to be. Proven road warriors since 1997, they gained underground notoriety before translating it into the global success they've become – and they aren't finished yet.

The Ennis Sisters' most recent album, On We Go, is a collection of original songs produced by Alan Doyle and recorded in scenic Quidi Vidi Village, Newfoundland.



WANT TO STAY LONGER?

Celebrate Christmas with a little getaway! Looking for a beautiful evening in our historic downtown?

We have teamed up with the Grant Hall Hotel in Moose Jaw to offer a unique experience for our patrons! The hotel is located within walking distance of the theatre.

The package includes*:

· 2 show tickets to "Christmas with the Ennis Sisters" on December 1st, 2023 at the Mae Wilson Theatre

· 1 night (December 1st, 2023) at the Grant Hall Hotel in a King Deluxe Room

· A $100 supper voucher for the Grant Hall dining room (valid for the evening of December 1st, 2023)

Priced at only $358.00, this package is an easy way to make an evening of music into a full experience. Limited rooms available at the hotel for this offer, so book your package now!

*Package options are not transferable to any other event or date. All tickets to all shows at the Moose Jaw Cultural Centre are non refundable and non exchangeable.
2023
Dec 01
7:30 PM — 10:00 PM
Mae Wilson Theatre
217 Main St
Moose Jaw SK
S6H 0W1
Map
Cost: 46.62
Organizer
Accessibility
Wheelchair Accessible
Deaf / Hard of Hearing
Safe and Inclusive Space