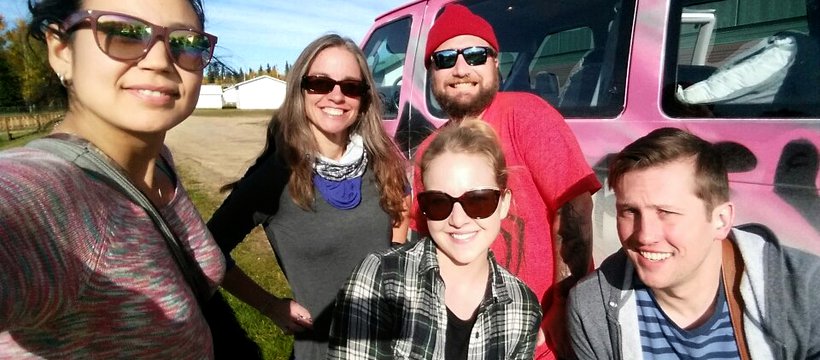 Creating Connections in the North
In this issue

Engage - Volume 7, Issue 2, Spring 2017
A workshop tour has been on the move to several rural and remote communities in the North, whose student populations may not otherwise have an opportunity to experience the variety of arts programming.
Pinehouse, Saskatchewan has been a stop on the tour in the last few years. "[The workshops] give us different experiences to remember," says Jane Laxdal, Grade 4 teacher, Pinehouse School. These workshops have been put on by the Saskatchewan Cultural Exchange (SCES) Workshop Tour, which have been creating art interactions between students and artists for over 30 years.
Students from kindergarten through high school have participated in the tour's workshops, which include dance, art, music, drama, visual art, and writing.The students can participate in more than one workshop, but the teachers ensure students sign up for at least one.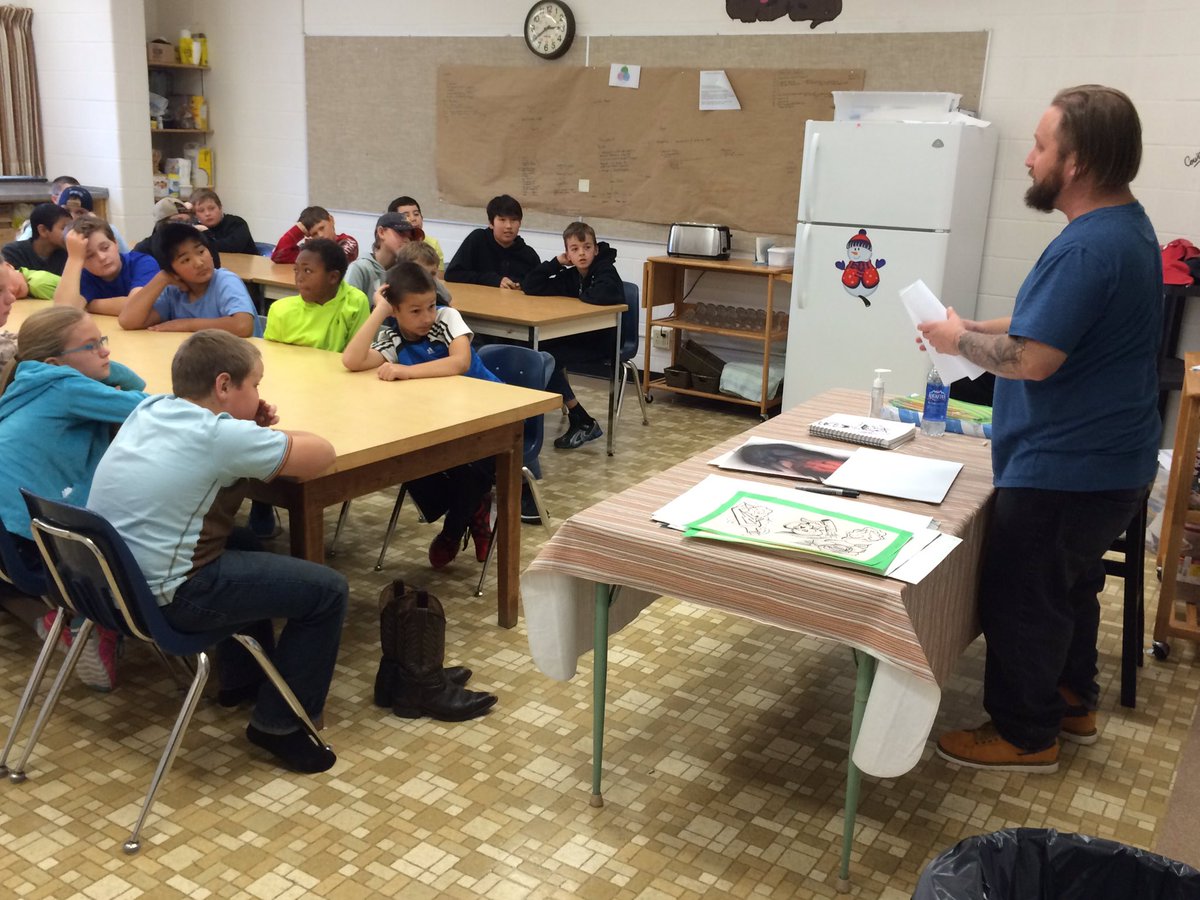 Laxdal is also a drama instructor and says one of her students is inspired to travel to New York to do her art because she participated in the visual arts workshop with graffiti artist, Josh Goff of Regina, who started out as a graffiti artist in his youth which turned into murals, many of which can be seen in Regina's Cathedral area along 13th Avenue.
"He's really helped her and inspired her. She's interested in graffiti art now and she looks up [his work] all the time," says Laxdal.
Goff says he really enjoys the tour because artists get to go to communities that are often isolated. "[The residents] don't always get to see public art or art in general, from a professional standpoint."
He adds that as well as sharing his art with the students, he also learns a lot from the students who live in these communities.
"When you talk about graffiti, there's that stigma around it," says Goff referring to the illegality of tagging buildings. "I shared with the students my experience doing illegal art, and then coming into working in legal art and street art, and how I've built a career off that."
But it was working with the other workshop artists as well that made the tour really worthwhile.
"In my field I'm always working with visual artists. And so, on the tour, you have a storyteller, you have a dancer, you have a musician, a drama person. When you're in that troupe, you really get a feel for everybody's kind of craft," explains Goff. "I see the tour as something that really builds not only the communities that it goes to, but also the artists within the troupe. So it's beneficial on both sides. It's really positive for everybody involved."
Laxdal recommends the workshops to other schools. "I think the workshops are great for any community, any school. But it's really valuable for northern, remote, or rural communities."
She adds that the variety of the workshops offered appeal to the different interests of the students. "[The workshops] are all really popular and they're all really excellent [instructors]."
As for the kids who participate, "It's a very, very good experience. They get to try a lot of different things throughout the day," she continues.
Schools are invited to book their spot on the tour with SCES by June 1st.