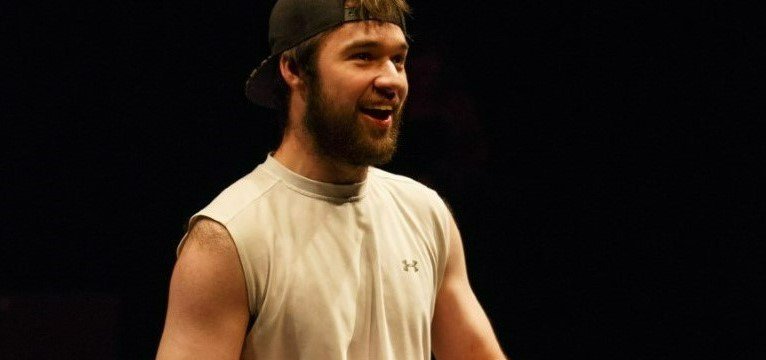 Examining Bias First Step in Creating Access
In this issue

Engage - Volume 13, Issue 1, Fall 2022
From my perspective, if a disability activist says they aren't biased they're either lying or disillusioned.
In order to create access, we have to sit with the uncomfortable truth that we are, at least in part, the sum of our experiences. It can be easy to see this on a one-to-one basis, but what happens when you're trying to create access at an organizational level? For me, it has to start with self-reflection.
Let's take a look at a few of my biases:
To start, I'm white, relatively young, a wheelchair-user, and have a university degree. Much of the disability advocacy space – at least the people handed the microphone and given the money – look and sound like me. In order to create access, I have to understand that I am the type of person that gets listened to, more often than not.
I am a former para-sport athlete, I have been given the privilege of travelling across the continent, meeting different disabled people and learning about hundreds of different contexts. Within those spaces, I was also given time to share and to learn before advocacy ever truly became part of my lexicon. When I do this work, I have to remind myself that I am not creating a world for just the (relatively) abled in our communities. The first sports wheelchair I bought was from Colette Bourgonje, who now has a school named after her. I cannot pretend that I don't have connections and then do this work equitably.
I am/was part of deeply problematic spaces, such as those found in university and para-sport communities, during my formative years as an advocate, writer, and artist. I have a responsibility to reflect on those experiences and understand how I can prevent myself from perpetuating that harm. Sometimes that happens in my writing, such as when I wrote about internalized and lateral ableism in Paralympic sport for Rooted in Rights, an online publication, and sometimes it's through discussions with collaborators and friends.
I regularly come back to something Dr. Michael Capello of the University of Regina spoke of often in a class about anti-racist education: there is a fundamental difference between feeling uncomfortable and feeling unsafe. As a white, privileged disabled person, there will be plenty of times when I am deeply uncomfortable, even as I'm "holding space". My task is to be discerning and create space for learning that doesn't shift into a lack of safety.
Even as we identify biases, we also have to be willing to apologize. A lot of Equity, Diversity and Inclusiveness (EDI) or Inclusiveness, Diversity, Equity and Accessibility (IDEA) initiatives are flat when it comes to disability, in my personal opinion, because they position access and inclusion as a new thought. While disability access is undoubtedly becoming a more common topic of discussion, it's not as if disabled people haven't been thinking about access over their lifetimes.
If we refuse to engage with the wrongs of the past–even if those actions were made in good faith–then we will struggle to create a more equitable society. Creating accessibility is daunting, but starting with ourselves is an important way to move forward.